There's more to rosé wine than its beautiful color. Because it has a pink hue, most people disregard it on the shelf or table. However, there are many high-quality rosé wines that you will love.
The name "rosé" is a French word that means pink. The wines do not always come in a pink hue, and they often have orange, peach, and salmon colors.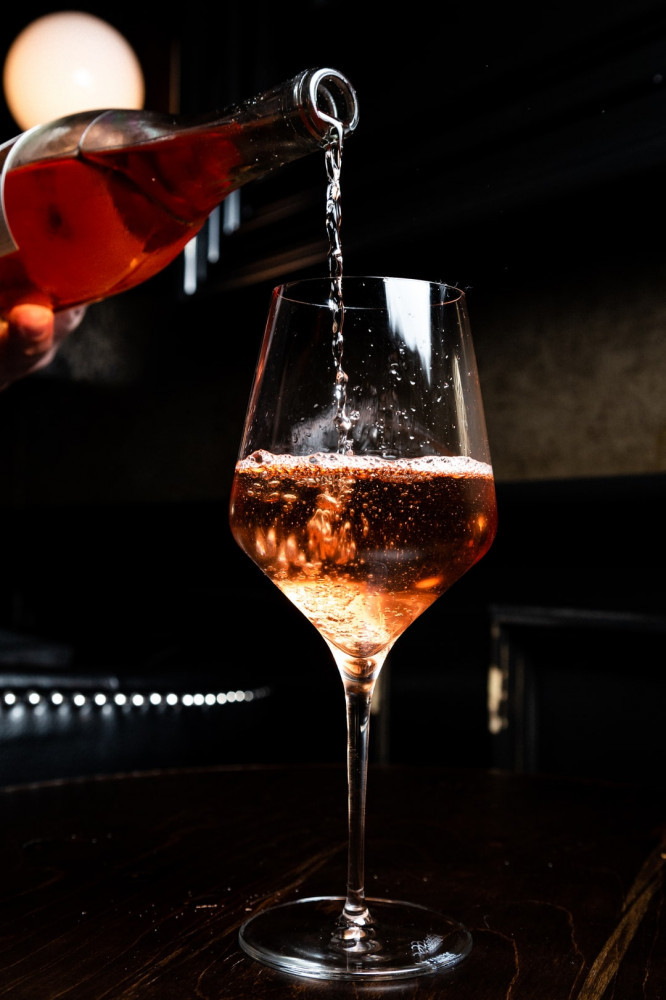 Rosé wines have an aroma of strawberries, cherries, raspberries, and sometimes, they even have some spicy hints of mint, basil, thyme, and other fresh herbs. They have citrus aromas of oranges and grapefruit and floral scents in some instances. They are very refreshing when still or sparkling. They are best served chilled. Most times, rosés are dry and not sweet. They pair very well with an array of foods like vegetables and meats.
How Rosé Wine is Made
Rosé wines are some of the first wines ever made. You may be wondering what gives these wines their pink color. In the winemaking process, the winemaker will wash and crush the grapes. The wine hue comes from the skins of the grapes.
You may have sliced a grape and noticed that the fleshy part of the grape is yellow or clear. However, the pigment is on the grape skins. The red color that the wine gets comes when the skins are left in the mixture for a long time. If the wineskins are left on the grapes for just a few hours, the red color does not seep all the way through. Instead, the liquid part is pink, orange, or salmon-colored. This is why rose wine comes in those hues.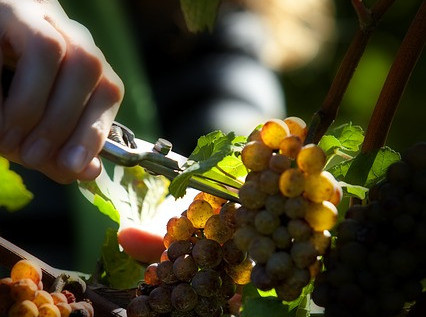 Over the recent years and even in the pandemic, rosé became more popular. It has successfully branded itself as the summertime drink. Millennials would be seen on Instagram sharing pictures of their rose in a glass. 
Rosé wine is made all over the world from the many types of red grapes that exist. It can be made from a blend or from one single varietal like a Malbec or Pinot Noir. Sometimes, on the label, you can see the type of grapes that they used to make the rosé wine. Some of the famous wine grapes that are used in making rosé are Syrah (Shiraz), Tobouren, Carignan, Cabernet Sauvignon. In the blends, the most common grape that they use is Grenache.
Are some of these words a bit too technical? No worries – consult our fun reference guide to wine terms!
Where is Rosé Wine Made?
Most of the world's most popular rosé is made in Provence, France. In this region, it is made from Cinsault, Grenache Mourvedre, and Syrah varietals. The wine made in this region is slightly more expensive than rosé made anywhere else. Wine made from Provence will have some indications on the labels. These words are Coteaux d'Aix-en-Provence, Côtes de Provence, Bandol, Coteaux Varois or Cassis.
Other countries that make rosé wine are Spain, Italy, Australia, South Africa, the United States, and Argentina. 
Different Types of Rosés for Beginners
Most rosé wines tend to be dry, particularly the ones produced in the old world regions. Dry wines have low sugar but have more tannicity. Tannins are the non-food tastes that one experiences when eating the skins of a grape. Sometimes, wines get that taste that is reminiscent of green tea and it gives the mouth a drying feel.  Examples of dry rosés are Grenache, Syrah, Carignan, Cinsault, Sangiovese and Pinot Noir.
Examples of Dry Rosé Wine
Sangiovese Rosé
This is a dry and fruity wine from Italy. You get a good taste of strawberries, raspberries, and grapefruit and you can pair this with a fruit cake or some fresh green salad.
Cabernet Sauvignon Rosé
This is a more flavourful and full-bodied wine that will grace any dinner table. If you are hosting people and have some steaks or spicy chicken then consider adding this wine. It also has spicy notes and black currant aromas.
Tempranillo Rosé
This is another delicious dry wine that is very fruity. It can be paired with white meats and seafood and goes well with cold cuts. It is a great addition to your summer lunch table.
Syrah Rosé
This is another dry wine that has the aromas of olives and cherries. It is great on a hot summer day. 
Sweet Rosé Wine
The wine produced in the new world wine regions is typically sweet. It has more fruity and floral notes. This is because of the climate, which is warmer and allows for these flavors to develop. This wine pairs well with savory and spicy dishes. Examples of wine include White Zinfandel, Merlot, and Moscato.
Rosé Blends
For a beginner, you can also get a starter with Rosé blends. Winemakers often blend wine when they want to balance flavors or combine two or more grapes with great characteristics. Just like we have white and red blends, rosé blends also exist and are a combination of two or more grapes.
Sparkling Rose Wine
Sometimes, rose wines are also made to be sparkling wines. These are perfect for celebratory occasions, and they always inspire great conversations. Sweet Sparkling Rose wines really go well with desserts. For more about sparkling wines – check out our Guide to Sparkling Wine for Beginners.
If you are just getting started in the world of rose wine, then these are some of the wines that you should check out.   Make sure you read the wine label for hints on the variety, the vintage (the year on the bottle which signals when the grapes were harvested), and the serving tips. Start experimenting with the different styles of rose wine. Keep a wine journal so that you know what you like. Try rose wines from other regions. Build your home cellar or wine collection. This will help you learn as much as you can. 
Which rose wines have you tried so far? Let us know in the comments.